(NCH) Briefing, Concert, Town Hall, oh my! It's Hunger & Homelessness Awareness Week
Please join us for the National Events below during Hunger & Homelessness Awareness Week!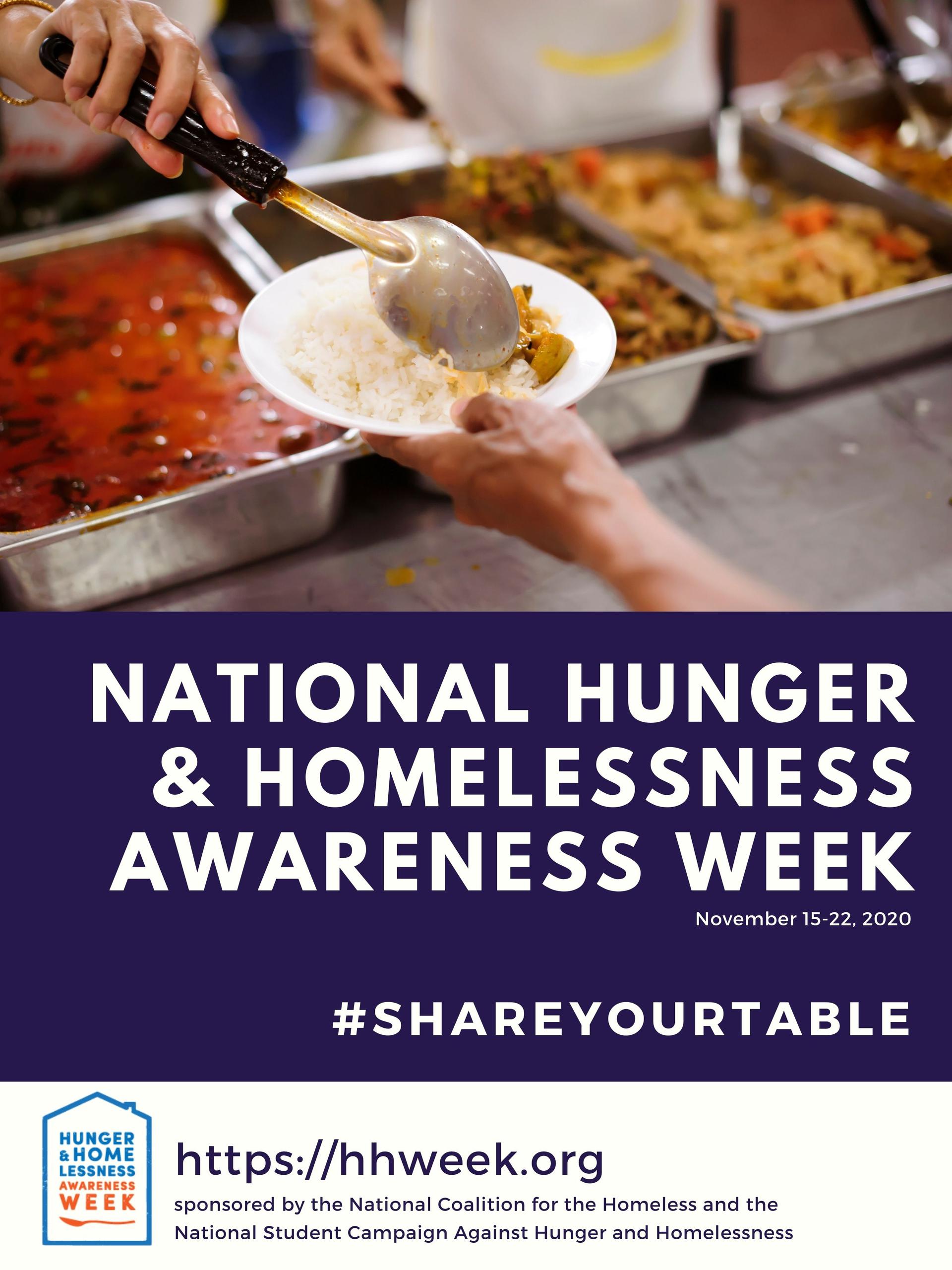 TODAY, Nov. 18th at 3pm EST
The National Coalition for the Homeless will hold a Congressional briefing. This briefing will feature board members from the National Coalition for the Homeless and messages from members of the Congressional Homelessness Caucus. Sue Watlov Phillips, board president, will share expertise in homeless policy and experience with the McKinney Vento Act. Members of Congress will participate with personal video messages regarding sharing their table and the current legislation they have worked on in the 116th Congress. Click here to listen in.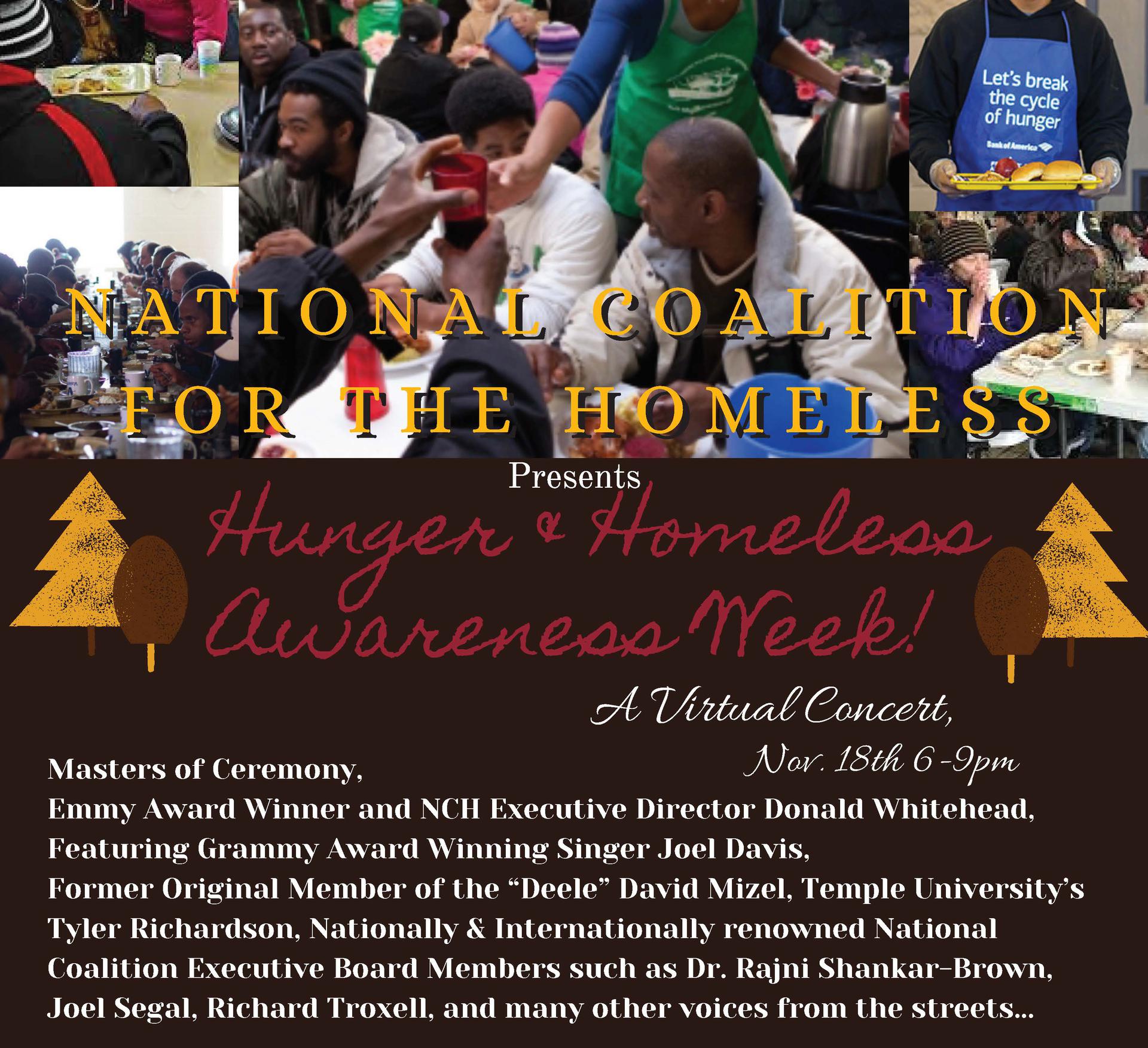 TODAY, Nov. 18th, 6-9 pm EST
Tune in on NCH's Facebook page tonight for a live concert and poetry reading! Featuring Grammy Award winning singer Joel Davis, Former Original Member of the "Deele" David Mizel, Temple University's Tyler Richardson, Nationally & Internationally renowned National Coalition for the Homeless Board Members Dr. Rajni Shankar-Brown, Joel Segal, Richard Troxell, and many other voices from the streets. Master of Ceremony is Emmy Award Winner and NCH Executive Director Donald Whitehead.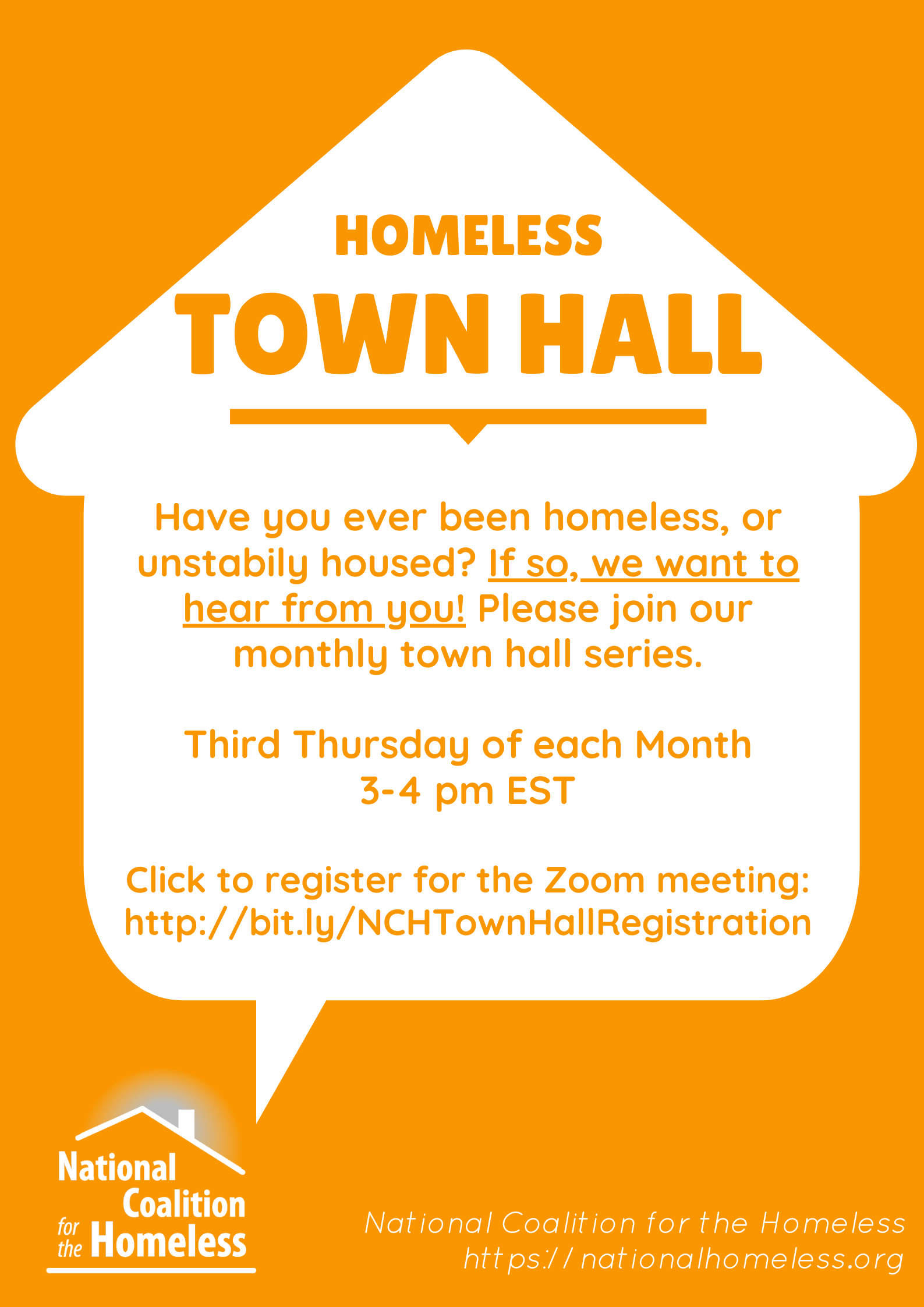 Tomorrow, Nov. 19th at 3pm EST
Join our monthly Town Hall for people who are experiencing homelessness! This month, we're looking at criminalization and over-policing of people who are living outdoors. Please login to share what you are seeing in your community.
Register for the Town Hall here.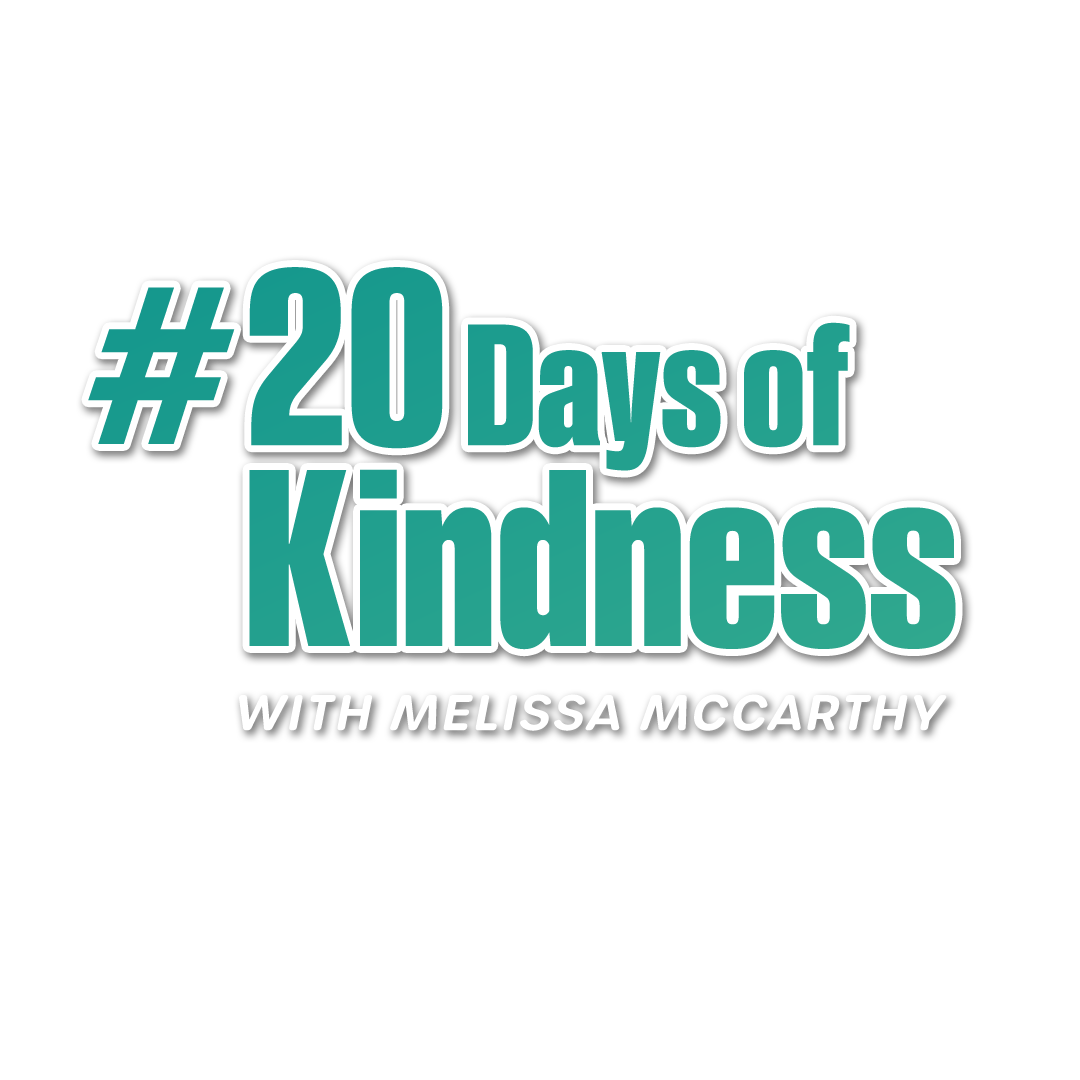 November 23rd
We are very excited to participate in a special promotion from HBO Max in conjunction with the release of Melissa McCarthy's new film, Superintelligence. The actress will be posting videos to her Instagram account each day. Already, 1,060,000 has been donated to 4 stellar charities. Lookout on November 23rd, when NCH will be highlighted! Click below for more info.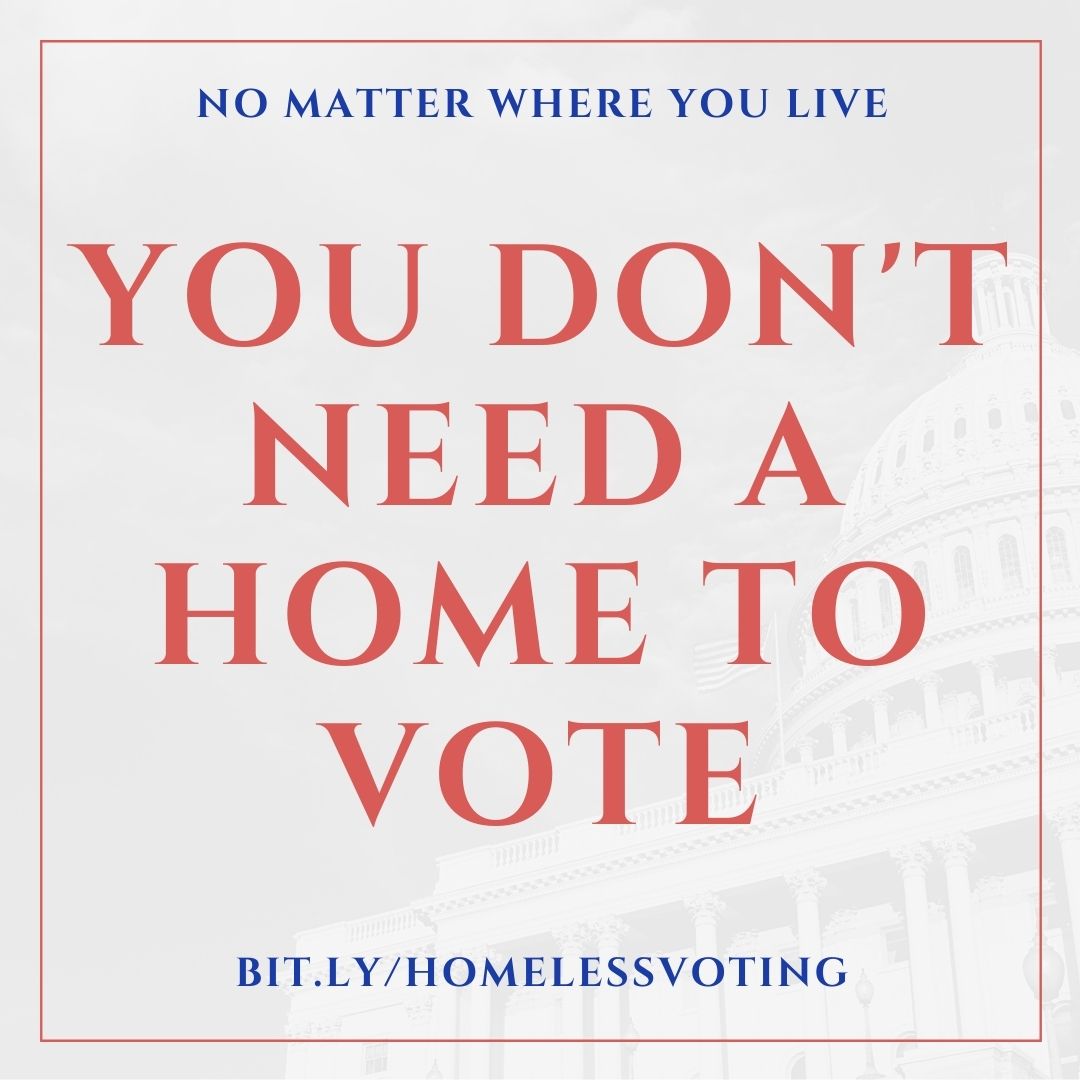 Did you vote earlier this month? How did voting go with folks impacted by homelessness? Please let us know in this quick survey.
December 21, 4pm EST
Join us to commemorate the 30th Annual Homeless Persons' Memorial Day on December 21st, the winter solstice and longest night of the year. We will be holding a national memorial service virtually via Zoom. Click here to register.